The Zondervan Bible Reference Bundle 2 is shipping soon. Here are five reasons to pre-order the collection before the price goes up in a few days: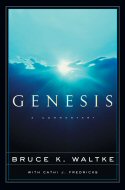 5. Commentaries
Commentaries are some of our bestselling books. For many pastors, they're the first stop in the process of sermon preparation. For lay readers, they offer a comprehensive account of the biblical text that's hard to find anywhere else.
This bundle of reference books contains a library of commentaries written by a wide range of pastors and scholars:
Charles R. Swindoll on Romans
Bruce Waltke on Genesis
Craig L. Blomberg on James
… and that's just the start.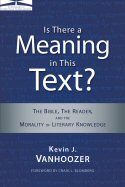 With Logos Bible Software, your commentaries appear at the top of the Passage Guide. That means if you're doing a sermon on Genesis 1 next Sunday, the Passage Guide will show you relevant content from Bruce Waltke's commentary on Genesis—even if you weren't looking for it!
4. Important Works on Hermeneutics and Interpretation
Some of the most important works on hermeneutics and interpretation published in the past few years are found in this collection. Kevin J. Vanhoozer's Is There a Meaning in This Text?, for example, is the kind of book that appears once every decade or two. D. A. Carson writes that "Vanhoozer is one of the few contemporary scholars who takes a balanced measure of postmodern thought within an unflinching Christian confessionalism." This book is an essential read for anyone seeking to understand how to interpret the text of the Bible.
3. Bestselling Bible Introductions
In the Zondervan Bible Reference Bundle 2, you'll also find two of the bestselling introductions to the Bible: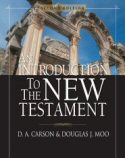 An Introduction to the Old Testament, by Tremper Longman III and Raymond B. Dillard
An Introduction to the New Testament, by D. A. Carson and Douglas J. Moo
These are two standard works on the Bible written by a group of top-notch evangelical scholars, and they're required reading in many seminaries and Bible colleges. They provide a wealth of background material on each book of the Bible, summarize all the recent research, and provide detailed bibliographies.
2. The Perfect Add-on Library
We always get questions from users who've purchased a base package and who are looking to expand their library. Maybe you got a base package for Christmas, and you're looking to add some more quality commentaries and Bible reference works. If that's you, then you couldn't do better than the Zondervan Bible Reference Bundle 2. It's a well-rounded collection of resources to complement the core group of books that came with your base package.
1. The Price
The best reason to pre-order the Zondervan Bible Reference Bundle 2 is the price.
If you purchased these books in print individually, you would spend well over a thousand dollars, even if you hunted down the best sale prices. With this collection, however, we've worked out a special arrangement with Zondervan to offer this bundle at a discount while it's on Pre-Pub. If you do the math, you'll see that this collection works out to around $19 per volume. That's an incredible deal!
These books are an even better value when you consider how much more useful they are as part of your digital library.
But remember, this price goes away next week when this Pre-Pub ships. You need to pre-order today to get the discount!
You should follow us on Twitter
here
.