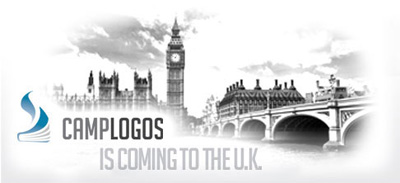 Big Ben says it's time for Camp Logos in London. That's right – Camp Logos crosses the big pond!
When: February 15–16, 2011
What: Camp Logos Bible Software Training
Where: The Proclamation Trust
140-148 Borough High Street
London SE1 1 LB
Since Camp Logos doesn't make it to the UK that often, we're adding a feature-packed, optional third day of training on February 17th that will include many of the topics normally covered in Camp Logos 2.
In case you're unfamiliar with Camp Logos, allow me to explain. As an owner of Logos Bible Software you know how powerful it is. Are you, however, unleashing that power? Most Logos users admit to only using a fraction, perhaps 10%, of the software's potential. Camp Logos, a two-day, hands-on training seminar, equips you to unlock much of the other 90%. For over 13 years, the authorized Logos trainer, Morris Proctor with MP Seminars, has trained thousands of Logos users at Camp Logos. Pastors, professors, Bible study leaders, housewives, truck-drivers and more have all benefited from Morris' thorough and practical presentation.
New Logos users state that Morris teaches them more in two days than they could learn in two years on their own. Seasoned Logos users testify they thought they knew the program until they attended Camp Logos.
We want you to experience firsthand the excitement of Camp Logos. So if you'll be in the London area February 15–16, please register for Camp. If you're thinking of vacationing in the UK, why not add Camp Logos to your agenda?
For a complete schedule and registration information, click here. And don't forget to sign up for the additional third day of training which covers many of the features discussed in Camp Logos 2.
Today's guest post is by David Kitchen, from the MP Seminars.
You should follow us on Twitter
here
.