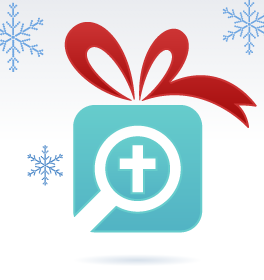 We have a lot going on this Christmas, hopefully you haven't missed out on the excitement surrounding this year's Christmas collections, particularly the Christmas 2010 Master Collection: 2,010 titles worth more than $61,000.00 in print, at the ridiculously low price of $2,010! If you do the math, that's almost 97% off.
Stop and reflect on that.
We're taking 97% off the price, and you're paying only 3%. Seems backwards, doesn't it? We thought long and hard about discounting a collection this deeply, but we wanted to do something extra special this Christmas.
When talking about savings like this, it's easy to get lost in the huge numbers. So allow me to help you put it in perspective.
$100 vs. $3
Imagine going into an electronics store to buy an item that costs $100. You missed the big sign out front, so you put a crisp $100 bill on the counter, expecting to be on your way. But the cashier stops you and begins to hand you $97 in change—$20, $40, $60, $80, $90, $95, $97.
Where would you keep 2,010 books?
Imagine trying to find space in your home for 2,010 new books. If each book was an inch thick (a very low estimation), you are going to have over sixteen stacks of books that are over ten feet tall! Hopefully you would be able to secure twenty new bookshelves quickly.
Compared to print in terms of dollars
Let me try to help you visualize how much someone would save when buying digital titles from Logos rather than the same titles in print.
Obviously our Christmas sale represents a huge savings and an amazing opportunity! If you're hesitant to take advantage of it, though, we have four other collections and a build-your-own option, too. Check them out and find the Christmas collection that will pay for itself over and over again in the years to come.