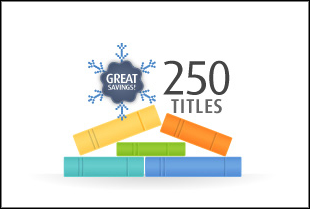 Today's guest post is by Deni Avant, from the Logos Bible Software marketing team.
There have been plenty of great Christmas specials to take advantage of this year and the Christmas 2010 Collection 1 is no exception. With this collection, you save nearly 94% on more than $8,000 worth of books! Think about it—you get 250 books for just $2 each!
Collection 1 contains a variety of commentaries with volumes from Pillar New Testament Commentary, College Press NIV Commentary, IVP New Testament Commentary, Crossway Classic Commentaries, New American Commentary, and Horae Homileticae. You'll also get theological works, practical life titles, and biblical studies.
Check out just a few other titles you'll get in Collection 1:
Works from H. A. Ironside, John G. Butler, A. W. Pink, Charles Spurgeon, John Calvin, and many more make a great addition to anyone's library!
Learn more about all 250 titles that are included in the Christmas 2010 Collection 1!
Remember to check out the larger Christmas collections! They provide more resources at even deeper discounts.