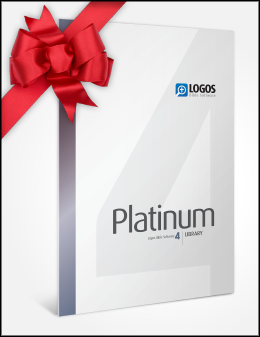 During the holidays, I find myself introspective about the coming year. Although I tend to be skeptical of New Year's resolutions, I am inspired by Jonathan Edwards' example of resolving to character reformation. Edwards kept a list of resolutions which he read through weekly.
His resolutions included admonitions like:
Resolved, that I will do whatsoever I think to be most to God's glory, and my own good, profit and pleasure, in the whole of my duration, without any consideration of the time, whether now, or never so many myriad's of ages hence. Resolved to do whatever I think to be my duty and most for the good and advantage of mankind in general. Resolved to do this, whatever difficulties I meet with, how many and how great soever.
Resolved, to be continually endeavoring to find out some new invention and contrivance to promote the aforementioned things.
Resolved, if ever I shall fall and grow dull, so as to neglect to keep any part of these Resolutions, to repent of all I can remember, when I come to myself again.
Jonathan's twenty-eighth resolution reads,
"Resolved, to study the Scriptures so steadily, constantly and frequently, as that I may find, and plainly perceive myself to grow in the knowledge of the same."
Logos wants to help you keep your Bible study resolutions with deep discounts on all base packages
This is in keeping with the mission and goal at Logos Bible Software, where we seek to serve the church by equipping pastors, students, missionaries, teachers, and the church at large with tools that make Bible study easier and more accessible.
If you are resolved to improve your scriptural studies this year, consider doing it with one of our Logos 4 base packages. We have been offering 20% off of all of our base packages for a while, but that sale ends at midnight on January 2, 2011.
Logos 4 can help take your personal Bible study to new heights. For starters, Logos 4 provides thousands of infographics, maps, charts, and graphs, as well as tools to make Hebrew and Greek study accessible to English Bible students. But that's not all! With a Logos base package you can put an entire library of theological and biblical books at your fingertips and get the information you need right away with lightening quick searches.
All Logos 4 base packages are multi-platform and will work on PC and Mac. There is no need to purchase one package for home, and one for your office. A single base package syncs across your Mac, PC, iPhone, iPad, and even online. With Logos 4 you have your resource library available where you need it most.
Don't forget, there are still discounts on Logos 4 upgrades as well! Just head over to the Upgrade Discounter and see the custom discounts we have—just for you.
Like I said, this sale isn't going to go on much longer. Act quickly to save big on Logos 4—and start this year on the right foot.