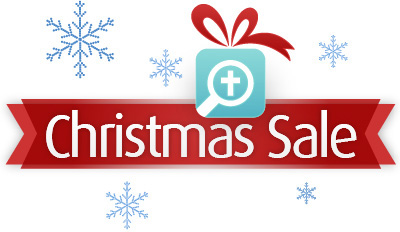 Today's guest post is by Deni Avant, from the Logos Bible Software marketing team.
Some fantastic Christmas sales are happening right now and the Christmas 2010 Starter Collection is just one of many great specials we're offering!
Of the five Christmas Collections, the Christmas 2010 Starter Collection is the smallest. Don't worry though, you still get big savings! The Starter Collection includes 125 titles worth over $4,000. But at $2.40 per title, you'll save 93%!
There are a variety of resources in the Starter Collection—commentaries, theological works, and Biblical studies—from authors like A. W. Pink, Oswald Chambers, H. A. Ironside, and A. W. Tozer just to name a few.
Check out a few great titles you'll get in the Starter Collection:
These are just 5 of 125 titles in the Starter Collection so be sure to check out the list of everything you'll get in this set.
Then make sure you check out the other collections too, the deals only get better as the collections get larger. With the entry level collection you get 125 great books at $2.40 a volume, as the collections get larger the price per volume drops considerably. With the Christmas 2010 Master Collection you get 2,010 new resources for $1.00 a book!