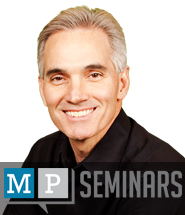 Today's post is from Morris Proctor, certified and authorized trainer for Logos Bible Software. Morris has trained thousands of Logos users at his two-day Camp Logos training seminars.
Occasionally I'm asked, especially from people living in rural area without hi-speed internet access, Do I have to be online to use Logos Bible Software 4?
To clear up any confusion, the answer is no. All of your resources and files are housed on your local hard drive. You can work offline as much as you want. Here's all you have to do:
Choose Tools | Program Settings
Set Use Internet to No
You're now preventing Logos from accessing the internet. Of course, go back and set Use Internet to Yes in order for Logos to synchronize (backup) all of your files (notes, documents, and preferences) with the Logos server.