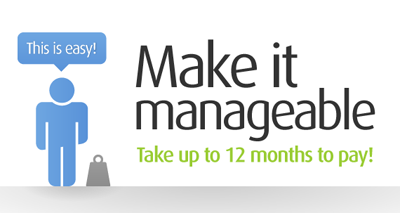 Today's guest post is by Ryan Rotz, from the Logos Bible Software marketing team.
We understand that churches are on a tight budget. Pastors often have a fixed amount they can spend on books every month, which makes any large purchase seem daunting.
And let's not forget the students. School is expensive and big-ticket items, however essential, are often out of reach.
When it comes to large purchases from Logos, Payment Plans can help to solve this problem. Instead of paying the full price up front, you can pay a fraction of the cost every month for up to a year. The plan applies to all purchases over $29.90 (tax and shipping included).
This is a great opportunity to purchase one of those collections you have had your eye on, or even invest in a new Logos 4 Base Package!
In the long run, purchasing a larger package—like the best-selling Platinum—is a huge savings when compared to buying books individually or even buying a smaller package with a plan to upgrade later.
Am I charged interest?
The Payment Plan is interest-free, with only a $5 monthly administrative fee (collected to cover the costs of processing reoccurring payments). We don't expect to make any profit on it and offer it purely as a service to our customers.
Don't just take our word for it. Consider these words from Alen, a Logos Payment Plan user:
I have used the Payment Plan to purchase my initial Scholar Library package, and once again with the upgrade to the Gold edition. I think $5 a month is not even worth worrying about considering when you get something like the Scholar Gold package at $1400 and you paid that over 12 months with $60 worth of administration fees it works out to being less than 5% of the total cost of the product. . . .Thanks guys for this option. It has helped me greatly and perhaps more so in the future.
To take advantage of the payment plan, simply select the payment plan option during the final step of checkout, enter your phone number, and select the number of payments you'd like to make. It is that simple.
To make it even easier on your wallet, we are still offering 20% off of all base packages for a limited time so order today!