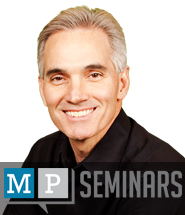 Today's post is from Morris Proctor, certified and authorized trainer for Logos Bible Software. Morris has trained thousands of Logos users at his two-day Camp Logos training seminars.
If you're like me, when you're reading the Bible, sometimes you want to see pictures or images about the things in a passage. For example, imaging reading Acts 18.4 where Luke says Paul, "reasoned in the synagogue." We may wonder, what does a first century synagogue look like? Or if we're in Ephesians 6.14, we may like to see an image of the breastplate Paul referenced. With Logos Bible Software 4 that image is just a click a way. For example:
Open an English Bible to Acts 18.4
Right click on the word synagogue
Select from the right menu Thing synagogue
Select from the left menu Biblical Things
The Biblical Things tool opens showing you pictures and images from your library, all related to synagogue. Keep these steps in mind when you comeacross most any object in the Bible: gazelle, cornerstone, lily, you name it.