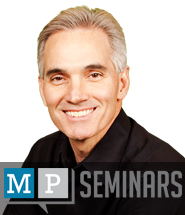 Today's post is from Morris Proctor, certified and authorized trainer for Logos Bible Software. Morris has trained thousands of Logos users at his two-day Camp Logos training seminars.
Think back with me to the "old days" when we primarily studied with print books. Quite often we had a Bible and commentary open at the same time. When we turned the pages in the Bible, of course we did the same for the commentary so it would keep up with our study of a passage. Those days are over because Logos Bible Software 4 turns the pages for us. Here's what I mean:
Open a Bible and commentary onto the screen
Click the panel menu in the upper left hand corner of each resource
Select Link set A on each menu
Go to a different location in the Bible
Watch the commentary follow right along with you
This feature is called Linking. Link as many Bibles and commentaries as you like in the same Link set. Where one goes, they all go!