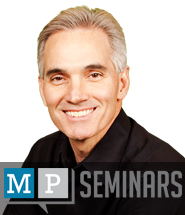 Today's post is from Morris Proctor, certified and authorized trainer for Logos Bible Software. Morris has trained thousands of Logos users at his two-day Camp Logos training seminars.
With Logos Bible Software 4 you can in essence create your own study Bible. Think about this: a study Bible is simply the biblical text along with notes attached to verses. You can easily replicate this resource with you own notes. As you study the Bible along with commentaries, dictionaries, lexicons, and the like, you pull from each book the best it has to offer about specific verses. Why not save all of this research in a note file for future use: thereby creating your own personalized study Bible? Here's how to do it:
Choose File | Notes to create an Untitled Note File
Name the file something like My Notes
Open any Bible to any verse
Right click on any word within that verse
Select from the right menu Reference 'your verse'
Select Add a note to 'your note file' at the bottom of the menu
Logos creates a note in the file with the name of your verse. Underneath the note name is a content box. You can type or copy and paste text into this box. So as you investigate those commentaries, dictionaries, etc. copy text from them into your note file.
Notice in the Bible a yellow box next to your verse. Rest your cursor on the box to see a preview of your note. By the way, this yellow box is placed in all of your Bibles! Click the yellow box to jump to the note file.
Replicate these steps for each verse you study. After a while, as you read through the Bible, you'll have yellow boxes next to many verses. Your own study Bible is well underway. Also, remember the note file does not need to be open to see the yellow boxes in the Bible!