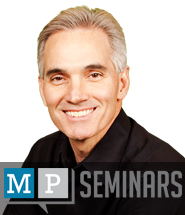 Today's post is from Morris Proctor, certified and authorized trainer for Logos Bible Software. Morris has trained thousands of Logos users at his two-day Camp Logos training seminars.
As you know, we live in an instant world: instant coffee, instant oatmeal, instant potatoes! Sometimes, even as we study the Bible, we need instant information. We need a quick definition, a pronunciation of a Greek word, a few cross references and the like. Well, Logos is here to help:
Open an English Bible such as the ESV to a specific passage like Acts 17.16
Choose the Tools menu
Select Information
By default the Information panelopens on the right hand side of the screen
Now rest your cursor on a word like Athens. Notice the data in the Information panel. Now move to the word provoked. More instant information! This panel is available to you wherever you are in the Bible offering previews oftremendous amounts of research. When you need to dig deeper, just click one of the links in the Information panel.