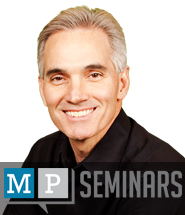 Today's post is from Morris Proctor, certified and authorized trainer for Logos Bible Software. Morris has trained thousands of Logos users at his two-day Camp Logos training seminars.
Most Bible publishers divide the books of the Bible into sections or pericopes. Examples of pericopes could be Birth of Jesus, Baptism of Jesus, Temptations of Jesus, and so on. Of course, different publishers section off the Bible differently. You can, however, see, side-by-side, the various biblical pericopes used by these publishers:
Choose Tools | Passage Analysis
Click Compare Pericopes at the bottom of the window
Enter a passage in the Reference box like Phil 1.1
Click the Pericope Sets drop down list
Select the Bibles you want to use in the report
Now in parallel columns you see pericope titles and divisions from the selected Bibles.
This report is very useful when you're trying to perform various tasks such as:
Determining the outline or structure of a biblical book
Planning a preaching / teachingschedule
Writing an exegetical paper