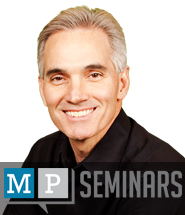 Today's post is from Morris Proctor, certified and authorized trainer for Logos Bible Software. Morris has trained thousands of Logos users at his two-day Camp Logos training seminars.
Do you ever find yourself needing to refresh your biblical geography as you come across places in the Bible? For example, you're reading about Paul's voyage to Rome in Acts 28 and you'd like to see a map displaying his various stops. Here's all you have to do:
Right click on a place in the Bible such as Malta in Acts 28.1
From the right menu, select Place your place (in our example, Malta)
From the new left menu, select Biblical Places
The Biblical Places tool opens with the map, Paul's Trip to Rome. You can now refer to the map as you retrace Paul's ports of call in Acts 28.
Related Tutorial Videos:
Biblical Places – Dynamic Map
Biblical Places – Information
Biblical Places – Maps
Note: Biblical Places is a feature included in Logos Bible Software 4 base packages from Bible Study Library and above.