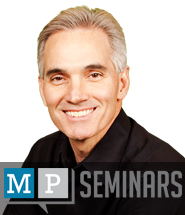 Today's post is from Morris Proctor, certified and authorized trainer for Logos Bible Software. Morris has trained thousands of Logos users at his two-day Camp Logos training seminars.
If you're like me, you can't keep up with all of the "begetting" in the Bible. In other words, what are the names of all of Jacob's sons? Well, here's an easy way to access the family trees of people in the Bible:
Open a Bible to a verse with a person's name in it
Right click on the person's name
From the right menu select Person the name (in our example, Jacob)
From the new left menu, select Biblical People
The Biblical People tool now opens displaying that person's family tree as recorded in Scripture.
Related Tutorial Videos:
Biblical People I
Biblical People II
Note: Biblical People is a feature included in Logos Bible Software 4 base packages from Bible Study Library and above.