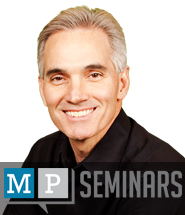 Today's post is from Morris Proctor, certified and authorized trainer for Logos Bible Software. Morris has trained thousands of Logos users at his two-day Camp Logos training seminars.
A Logos user recently contacted me with the observation that some books in the Logos library contain abbreviated titles. He wanted to see just those books in his personal library possessing such titles. Here's what I told him:
Open the Library by clicking the Library icon on the toolbar (or pressing Alt + L)
Click the View icon on the Library's toolbar so that a detailed spreadsheet view of the Library appears
In the Library's Find box type this exact text: abbrev:* (Note: abbrev is the field name for Abbreviated Title and the * is a wild card representing any text. The instruction we're giving Logos is to display all resources with any text in the Abbreviated Title field.)
One of the most practical uses of an abbreviated title is typing it into the Command box to open the resource from there without having to go to the Library!