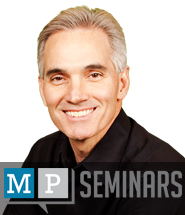 Today's post is from Morris Proctor, certified and authorized trainer for Logos Bible Software. Morris has trained thousands of Logos users at his two-day Camp Logos training seminars.
As we read a biblical passage and make observations, one of the items we look for is repeated words. Normally words or phrases mentioned multiple times in a passage have particular importance. For example, in John 15 notice the occurrences of fruit. In Philippians 1 take note of the frequent use of gospel. When you locate such a reoccurring word within a given passage, Logos 4 contains a tool, Word Tree (in Original Languages Library and above), that vividly displays the word along with the words in relationship to it. Here's how to use this helpful feature:
Choose Tools | Passage Analysis
Select Word Tree
Type a biblical reference in the passage box like John 15.1-7
Type a word in the box to the right of the passage such as fruit
You'll notice Logos presents your word and as well as the words in relationship to it. To control the display use the three drop down lists.
In the first list select:
Reverse to see all the words leading to your word
Forward to see all the words flowing from your word
In the second list select your desired Bible.
In the third list select how to present the words used in relationship to your word. Select:
Occurrence toarrange the words in the tree in their biblical order
Alphabetical toarrange the words in the tree in their alphabetical order
Frequency toarrange the words in the tree by the number of times they appear in the biblical text
Once the tree is generated, you can click on any word in the display to rebuild the tree according to that word. Try using this feature in the observation phase of your Bible study. I think it will help you ask some interesting questions of the text.
Update: Please note that the Passage Analysis tool is only included in the following base packages: Original Lanuguages Library, Scholar's Library, Scholar's Library: Silver, Scholar's Library: Gold, Scholar's Library: Platinum, and Logos Bible Software 4: Portfolio Edition. To find out which base package is right for you, and see what discounts you qualify for, visit our upgrade page!