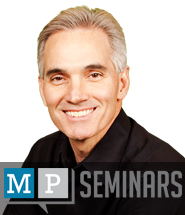 Today's post is from Morris Proctor, certified and authorized trainer for Logos Bible Software. Morris has trained thousands of Logos users at his two-day Camp Logos training seminars.
A Logos user recently e-mailed me asking how to limit a Bible search to just the words of Christ. For example, he wanted to locate the word servant in the red lettered words of his Bible. Here's what I told him:
Click the Search icon to open the Search panel
Select Bible as the search type
On the Search line containing numerous drop down lists, click the last list and select an English Bible like the English Standard Version (ESV)
Click the second drop down list if using a PC, or the first for Mac users, and select Words of Christ (Words of Christ is a field in most English Bibles much like Name, Address, Zip Code, etc are fields on an application form. With this selection you're indicating you only want to search the Words of Christ field in your designated Bible. Default is set to All Bible Text.)
In the Find box, type your desired word or phrase, such as servant or fear not
Click the search arrow in the Find box
Now you'll see whereyour word or phrase only appears in the red lettered text of the Bible!