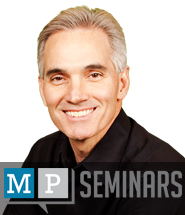 Today's post is from Morris Proctor, certified and authorized trainer for Logos Bible Software. Morris has trained thousands of Logos users at his two-day Camp Logos training seminars.
Several people have recently asked me for an easy way to search the Septuagint (Greek translation of the Hebrew Old Testament) for every occurrence of a Greek lemma.
Here's one way to do just that:
Open an English Bible with a Reverse Interlinear option—such as the ESV—to a New Testament passage
Right click on a word
From the right menu select Lemma "your word"
Select Bible Word Study
When the Bible Word Study report opens, notice the section Septuagint Translation containing the translation ring
Click the Greek word in the center of the ring to see very occurrence of that Greek lemma in the Septuagint!