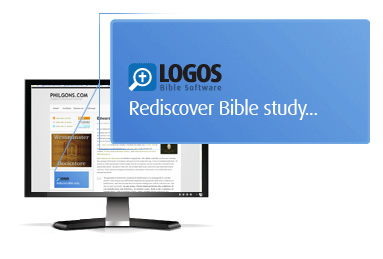 Recommendations are quite powerful.
Recommendations from a trusted source are even more powerful. That's where you come in.
By default, "word-of-mouth" is typically what we think of when we consider recommending a product or service, but these days we cannot forget to include digital recommendations. Consider how often you send an email, update your Facebook status, or how often you use Twitter. To your friends, followers, and email contacts, your positive or negative comments will go a long way to influence their decisions, especially when it comes to a product or service.
No matter which method you use to communicate, why not recommend something that could potentially transform lives?
For those of you talking about Logos via email or word-of-mouth, we hope you have only positive things to say about your experiences with us. If for some reason you aren't comfortable giving us a glowing review, we want to take care of you right away and do what we can to make you a happy customer! Please call us at 1-800-875-6467 or email customerservice@logos.com so we can help you. If that doesn't work, you can email our president at bob@logos.com. We want you to be taken care of!
For those of you who have a website, blog, podcast, for you to link to us is just as high a recommendation and compliment as any other. As such, we have a Logos Web Ads page with a selection of 175 web ads and 2 audio files for you to use:
Logos Bible Software 4
Would your audience benefit from Bible study software? Then take a look at our Logos Bible Software 4 web ads.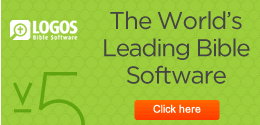 Logos Bible Software iPhone App
How about iPhone Bible software? Then use one of our Logos Bible Software iPhone App web ads.
Bible Study Magazine
Want to recommend solid Bible study tools and methods to others? Then grab one of our Bible Study Magazine web ads.
SeminaryScholarship.com and BibleCollegeScholarship.com
Is your audience college-aged, or parents of such? Consider using SeminaryScholarship.com web ads or BibleCollegeScholarship.com web ads.
RefTagger and Bible Search Bar
Finally, grab one of our RefTagger web ads and one of our Bible Search Bar web ads because what blog or website is complete without them?
As you can see, there are many different sizes and styles to choose from, so there should be something for everyone. Once you grab what you need, be sure to come back often as we frequently add content. Once you grab the code from the Logos Web Ads page and post the ad on your website or blog, please feel free to leave a link in the comment section so we can check it out!