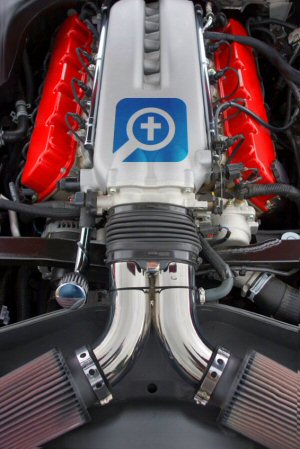 The word potential comes from the Latin potentia meaning power. Potential literally means "that which is possible" and is used to represent the untapped power and resources available in almost anything.
There are appropriate times to get excited about potential. When you send your child off to college, are researching a new business endeavor, or buying an engine for your new muscle car you are thinking of all the power that you hope to see released. There comes a time, however, when you would like to see that potential realized, in many instances, power that is left untapped represents lost opportunity.
Logos Bible Software is a powder keg of potential for your Bible study and we want to make sure that you release as much of that power as you possibly can. We do not want the potential for dynamic study to remain dormant and unused.
There are so many venues available to help you release the power within your Logos 4 resources!
One tool that should be highlighted is found right inside Logos 4 itself. The question mark in the upper right hand corner of the tool bar or using the keyboard shortcut Alt+P opens up the drop-down Help menu. The Help menu allows you to access audio tutorials explaining the screen you have open, as well as the Logos Bible Software Help section offering hundreds of tips to get the most out of Logos 4's many tools and features!
As you can see, the pieces are all there for you to use Logos 4 as a Bible study powerhouse. We are continually striving to provide you the most innovative and powerful Bible software in the world and it is up to you to release the potential of vigorous Bible study into your life.