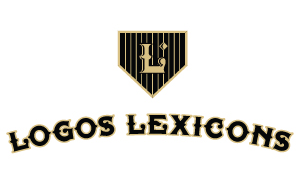 If you've ever visited the Pacific Northwest it is quite possible you've heard the saying, "If it's not raining, just wait 10 minutes." As such, living here makes it hard not to want to be outside the moment you see a sun beam or a sliver of blue sky peeking through the clouds.
Wanting to take advantage of extended summer daylight hours and of interim good weather, John Barry, Editor of Bible Study Magazine, and Johnny Cisneros, Product Manager for Systematic Theology and co-instructor of Learn to Use Greek and Hebrew with Logos Bible Software, have taken up co-managing the Logos Lexicons, Logos' first ever co-ed softball team.
The Logos Lexicons' unofficial team motto is: From Software to Softball, We're Redefining the Game
Games are played every Friday and Sunday evening at the Frank Geri Fields in the Civic Fields Athletic Complex, so if you live in the area or are visiting Bellingham this summer and want to catch a Lexicons game, come join us, we'd love to meet you! Those who are planning on attending the free Greek Discourse Workshop, National Camp Logos, or Camp Logos: Alaskan Cruise 2010, come out and join us Friday evening, June 11th. Game time is at 7:20 PM on Field #1.
Here's what you can expect to see:
Photos courtesy of Sarah Knepper in our graphic design and marketing department.
If softball is not your thing, then consider showing your support for what John and Johnny are doing off the field. Pre-order John Barry's first book, The Resurrected Servant in Isaiah, or Johnny's Learn to Use Greek and Hebrew with Logos Bible Software.
And to support both of them at once, consider subscribing or re-subscribing to Bible Study Magazine. Then, give them a "good game coach," or a quasi-high-five by leaving a comment below.