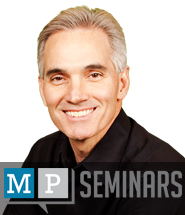 Today's post is from Morris Proctor, certified and authorized trainer for Logos Bible Software. Morris has trained thousands of Logos users at his two-day Camp Logos training seminars.
Quite often people will e-mail me inquiring about how to remove embedded footnotes from biblical text that is copied / pasted into a Word document. For example, if you select all of the text for Psalm 23 in the ESV and then copy / paste it into another document, you'll also paste a lot of cross references.
Here's one way to avoid that:
Choose Tools | Program Settings
Set Copy Footnotes to No
With this setting, Logos will still cite the source of the pasted text, it will just no longer paste all of the embedded footnotes and cross references into your document.