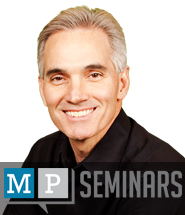 Today's post is from Morris Proctor, certified and authorized trainer for Logos Bible Software. Morris has trained thousands of Logos users at his two-day Camp Logos training seminars.
Recently someone e-mailed asking how to open a Logos e-book to the same location at which it was closed.
Well here's some good news: Logos automatically does it for you.
For example, imaging reading J.I. Packer's book Concise Theology. You just finished the article, Transfiguration, and closed the book. The next time you open the resource it will open to that exact spot which also begins the next article, Resurrection.
You can, however, also set a bookmark for any resource by utilizing one of the nine bookmark locations:
Open a resource to a desired locationPress Ctrl + Shift+ 1-9Then press Ctrl + 1-9 to open the bookmark