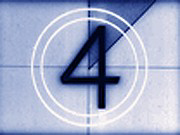 Walter McDougall, professor of international relations at the University of Pennsylvania, has said, "We all must learn geography in order to learn history."
This is valuable advice. Geography provides the context for history, and location genuinely matters if you want to understand many of the nuances in historical developments and situations. This is true for a well rounded biblical understanding as well.
In today's video tutorial we are going to look at the Biblical Places feature that makes it easy to find information on over one thousand places named in the Bible!