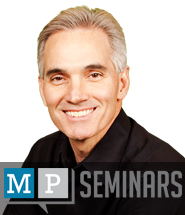 Today's post is from Morris Proctor, certified and authorized trainer for Logos Bible Software. Morris has trained thousands of Logos users at his two-day Camp Logos training seminars.
As an owner of Logos Bible Software 4, I'm sure you're continuing to improve your mastery of this incredible tool for your personal Bible study. I hope also, if you're a teacher or pastor, that you find ways to utilize the program in public teaching situations. With a laptop and projector you can utilize your electronic library right in the classroom. Here's a little trick to help your students better see Logos when it's projected:
Choose Tools | Program Settings
Under Accessibility increase the percentage of Program Scaling
Now everything in the program including icons, menus, guides, tools, and more, are enlarged for easier viewing. Your students will thank you for this little tweak in the program. This tip also comes in handy for those late nights of study when your eyes are tired!