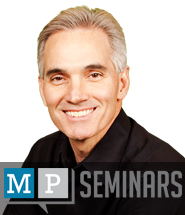 Today's post is from Morris Proctor, certified and authorized trainer for Logos Bible Software. Morris has trained thousands of Logos users at his two-day Camp Logos training seminars.
In the ribbon of the Home Page you can create your own personalized Bible Reading Plan. Create a plan for Through the Bible in a Year, Through the Old Testament in 6 Months, Through Paul's Letters in a Month on Mondays and Fridays, or whatever you desire.
Then in the same ribbon you'll be hyperlinked to the day's Bible reading. You may have noticed, however, when you click the link to the Bible passage you not only open the Bible, but also some Bible study tools. If you just want to open the Bible without the study aids here's all you do:
Right click on the link to the Bible passage
From the right menu select Link "your Bible"
Select Open link
Now just your Bible opens to the day's reading!