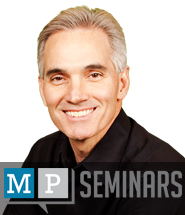 Today's post is from Morris Proctor, certified and authorized trainer for Logos Bible Software. Morris has trained thousands of Logos users at his two-day Camp Logos training seminars.
I have received numerous e-mails asking, "Where is the Englishman's Concordance in Logos 4?" Just to be sure you know what I'm referring to, the Englishman's Concordance was a special search feature in Libronix 3 that located every occurrence of a Strong's number (which represented a Hebrew or Greek word) in the Bible.
So if you have been wondering this yourself, here is the answer: the name Englishman's Concordance does not appear in Logos 4, but the functionality does:
Open a Bible with the reverse interlinear option (currently ESV, NRSV, KJV, NKJKV, NASB, and NLT)
Right click on a word in a verse
From the right menu, select Lemma "your word" OR Strong's "your number"
Select Search this resource
There before your eyes will be every occurrence of that word or number! When doing word studies, this is a valuable search so that you can compare Scripture with Scripture.