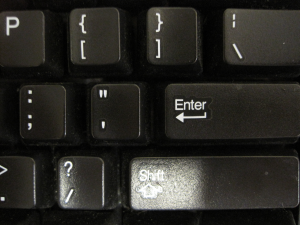 Your Logos.com account many great features in Logos. You already know that your account enables you to purchase and download packages and resources for Logos 4, as well as sync your Logos 4 settings and preferences across different machines and platforms, but that is only the beginning!
Your Logos account and mobile Bible study
When you use your Logos.com account with our free iPad/iPhone app you get access to 31 additional resources beyond the myriad of free Bibles from Bible.Logos.com which you get for simply turning on the app. Your Logos account allows you to access many of your resources from your Logos 4 package with the iPad/iPhone,* as well as sync your reading plans and bookmarks from your desktop or laptop.
If you have another phone or mobile browser your account works at library.Logos.com in much the same way as it does on the iPad, providing you access to 31 free resources, letting you use many of your Logos 4 resources* on the go, and syncing your reading plans and bookmarks.
Your Logos account and forum community
The Logos Forums are a great place to meet other users, get many of your questions answered by a community of knowledgeable and helpful users, and contribute your own ideas, tricks, and suggestions. While anyone can read the forums, signing in to your account allows you to do more than spectate—you get to be a part of the discussion.
When you click on the My Account button in the top right corner of Logos.com (screenshot) you are brought to your account's control panel. The profile tab (screenshot) allows you to add information and links that others can see in your profile on the forum page. In fact, you can add or change the avatar associated with your account as well. (screenshot) My friend Thomas Black graciously allowed me to link to his profile as an example of what you see when you check out someone's profile on the blog.
Your Logos account control panel
The account control panel doesn't just let you change your profile information, it offers you a host of other great features as well. For instance, you can check out your previous purchases from the order history. (screenshot) Clicking on the Order # brings up your receipt for any of your purchases.
You can also follow the tabs to see your Pre-Pub orders (screenshot), your community pricing bids (screenshot), and manage your subscription to Bible Study Magazine.
Lastly, you can click the Mailing List tab and tailor your email updates to suit your interests. You can chose one or all of a number of categories to keep informed on the latest promotions, discounts, and information. Are you a Greek language enthusiast? Check the Greek Interest Group box and stay up-to-date on the latest information for Greek aficionados. Waiting anxiously for the official Logos Bible Software 4 release for the Mac? Choose the Mac Interest group and get updates right in your in-box. The Freebies, Contests, Giveways group lets you hear about new contests, giveaways, promotions, products and special discounts.With eight specific categories to choose from, you can make sure to hear the latest about the things that interest you most.
To access all of these great features you are signed in to make the most of your Logos experience. If you don't have a Logos.com account yet, you can easily create one for free!
*Currently there are over 3,500 Logos Bible Software titles that will work on the iPad and the iPhone. More titles are being added regularly as we secure rights and convert titles.