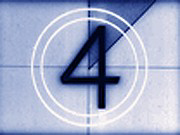 For years, Logos Bible Software has been providing Bible Software that makes studying the Bible as easy as entering a passage and clicking "Go!" Whether you are looking for insights into a verse, a biblical character, or a topic Bible study in Logos 4 is just that simple.
In today's tutorial video, Morris Proctor shows you just how easy it is to find what you are looking for with the Home Page Passage Box.
Remember that you can access and watch tutorial videos anytime. You will be surprised at just how much more productive your Bible study can be by just investing time in these training tidbits.