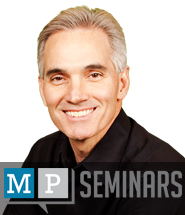 Today's post is from Morris Proctor, certified and authorized trainer for Logos Bible Software. Morris has trained thousands of Logos users at his two-day Camp Logos training seminars.
Do you find yourself going to same menu to open the same feature over and over again? If so, then you may want to take advantage of the Shortcuts bar, the empty section just to the right of the Command bar. There you can place icons to quickly open your favorite Logos features. Here's all you do:
Choose one of the menus
Drag and drop a feature from the menu to the Shortcuts bar
Logos will automatically place an icon on the Shortcuts bar
Now just click the icon to open that feature!