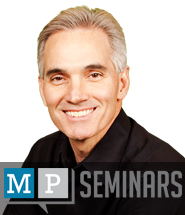 Today's post is from Morris Proctor, certified and authorized trainer for Logos Bible Software. Morris has trained thousands of Logos users at his two-day Camp Logos training seminars.
One of the advantages of Logos 4 e-books over their print counterparts is that you can open multiple copies of the same e-book. Here's one way to open additional copies of a resource:
Open the desired book from the Library
Right-click on the tab of the open resource
From the right click menu select Open a copy in a new tab
With the new copy open you can now navigate to a different location in the resource or set it as your Cross Reference Lookup Bible!