Zondervan is one of the leading publishers of Bible commentaries, reference works, and books written by today's top evangelical scholars. Last September, we announced a new partnership with Zondervan, and offered 87 of their books through our Pre-Pub program.
Now, seven months later, we are only a few days from having Zondervan's titles available for Logos Bible Software. On Monday, April 5, we'll begin processing all the Pre-Pub orders. If you haven't yet pre-ordered, this is your last chance to get the Zondervan books while they're on Pre-Pub!
The best deal is on the 87-volume Zondervan Bible Reference Bundle. With this bundle, you get Zondervan's bestselling books, commentaries, and reference works at the best price. It's heavily discounted for a few more days, so this is your last chance to order the entire bundle before the price goes up on Monday, April 5.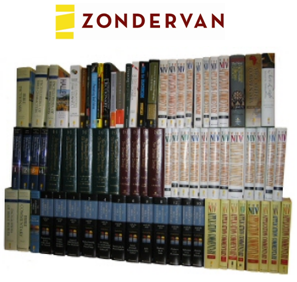 This giant collection includes Zondervan's bestselling titles at a steep discount:
Remember, the price goes up on Monday April 5th, so pre-order now to lock in the Pre-Pub price!
Are you a Pradis user?
If you're a Pradis user, we want to make your transition to Logos Bible Software as smooth as possible. We realize that you might have spent years building up the titles in your Pradis library, and you've made a significant financial investment in buying those titles.
For registered Pradis users only, Zondervan has authorized a special discount of an additional 40% off the newly-lowered Pre-Pub prices. The discounts are designed to help you transition to Logos Bible Software editions for the same books you've already purchased in Pradis. If you're a registered Pradis user, this is your chance to get your books in Logos Bible Software at rock-bottom prices. Learn more about discounts for registered Pradis users.