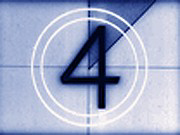 We are amassing quite a collection of feature and tutorial videos for Logos 4. At present, there are over 80 videos covering a variety of topics aimed at helping you get the most out of your Logos 4 experience. If you are looking for some help understanding things like Passage Guides, Layout Management, or Customizable Guides these video tutorials provide a wellspring of information. Would you believe there are six videos alone aimed at helping you use the Notes feature to the fullest!?
We would love to see all Logos 4 users seeing these videos as a valuable tool in their Logos 4 arsenal. Each video is—on average—a four minute investment into using your Logos 4 software to its fullest. An investment which is promised to pay huge dividends in your devotions and study time. In fact, we are so convinced of this that we intend to feature these videos here on the blog site on a semi-regular basis. Stay on the look out for more featured tutorials.
Before You Install Logos 4
If you are considering an upgrade—or a first time purchase of any Logos 4 Base Package—then you are going to want to take a couple of minutes and watch this video. It will walk you through installation, setup, your Logos.com account, resource downloads, and indexing. This video is a great tool to help kick off your Logos 4 experience.