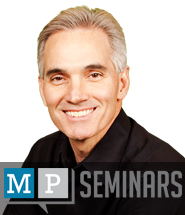 Today's post is from Morris Proctor, certified and authorized trainer for Logos Bible Software. Morris has trained thousands of Logos users at his two-day Camp Logos training seminars.
Do you ever have to close Logos before you've completed your study? Perhaps it's time for dinner or you're making the final descent into an airport. No worries. You can set Logos to automatically open the way you close it. Here's how:
Click Customize in the lower left hand corner of the Home page
Uncheck the box Show home page at startup
Now when you're ready to close Logos, just close the program with all the resources and panels still open. When you restart Logos you'll automatically return to this layout!