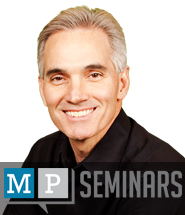 Today's post is from Morris Proctor, certified and authorized trainer for Logos Bible Software. Morris has trained thousands of Logos users at his two-day Camp Logos training seminars.
As you're reading in the Scriptures do you ever wonder how far people walked from city to city? If so, you can easily answer that question in Logos 4 with a tool called Biblical Places.
Choose Tools | Biblical Places
Type Corinth in the Place box
Click the Search arrow or press the Enter key to generate the report
The first map to appear will probably be entitled Paul's Trip to Rome (if not, select the first thumbnail from the list at the bottom)
To calculate distances between places on the map:
Position your mouse pointerat a location on the map
Hold down the Ctrl key
Move the mouse to another location and the distance between the two places appears on the screen
Pretty cool! Enjoy!