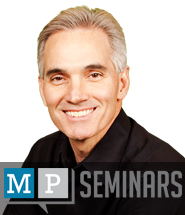 Today's post is from Morris Proctor, certified and authorized trainer for Logos Bible Software. Morris has trained thousands of Logos users at his two-day Camp Logos training seminars.
If you're like me, you have a favorite author. For me, I have a lot of A.W. Tozer books in print. Outside of the Bible, his writings have influenced my personal walk with the Lord more than any other author. But have you ever tried to find everything Tozer says about Psalm 42, or all that John Piper recorded about Ephesians 1? This type of research is impractical in print. With Logos 4, however, it's practically instantaneous.
First, you want to make a collection of resources by a specific author:
Choose Tools | Collections
Click New
Name the collection something like Tozer Books or Piper Books
Type author:Tozer (where Tozer is the specific author) in the Start with box
All of the author's books are listed in the Resulting Collection section. That's all there is to making an author's collection.
Now to search those resources for a biblical reference:
Choose Tools | Cited By
Click the Cited By panel menu and select the author's collection to search
Type a reference in the Find box like Ps 42 or Eph 1
Click the search arrow (or press the Enter key)
Listed will be every occurrence of the reference in your favorite author's works. I only wish I had this when I was turning hundreds of pages looking for that perfect Tozer insight!