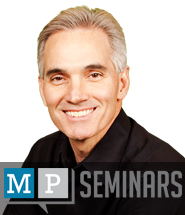 Today's post is from Morris Proctor, certified and authorized trainer for Logos Bible Software. Morris has trained thousands of Logos users at his two-day Camp Logos training seminars.
You no doubt have at least one bookshelf in your home or office that houses your books. In Logos 4 you have an electronic bookshelf simply called the Library. This amazing tool allows you to display your resources any way you want including by Type of resource. The Type classification is an internal organization of books as developed by Logos. In other words, you can see all of your Bibles together, all of your grammars, and so forth. Here's how to use it:
Press Ctrl + L to open the library in a floating window
Right click on a column heading of information such as Author or Title (if these various columns are not appearing click the View icon to toggle between a simple and detailed view)
Select Type (right click any column heading for a drop down menu of various categories of information that can be displayed)
Once the Type column is displayed you can drag that column heading to a different position within the headings
Click the Type heading and you'll see a little arrow icon appear next to it indicating this category is controlling the display of resources
As you look in the display area you'll see various types of resources including Bible, Grammar, Lectionary, and so on.
If you just want to see your Bibles in the Library enter this in the Find box:
type:Bible
To locate your harmonies enter:
type:harmony
To discover your timelines type:
type:timeline
Please remember this Type filter can also be used to make your search collections!