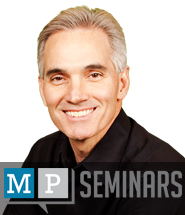 Today's post is from Morris Proctor, certified and authorized trainer for Logos Bible Software. Morris has trained thousands of Logos users at his two-day Camp Logos training seminars.
The various guides in Logos Bible Software 4 contain numerous sections. For example, the Passage Guide lists Commentaries, Cross References, Parallel Passages, and so on. Each section searches different resources and is identified with a section title bar. When you click the title bar, that section collapses or expands. What's more, if a guide opens with a section collapsed, the search in that section is delayed until you expand the section.
So here's a strategy for using the sections in a guide:
Open a guide from the Guides menu
Generate a report for a passage or word
Collapse all the sections in that guide
Close the guide
Return to the Guides menu and open the same type of guide
Again generate a report for a passage or word
You'll notice the sections stay collapsed just the way you closed the guide. Now expand a section at a time. Use the information in it and then collapse the section again. This process speeds up searches and allows you to use only the information you need when you need it!