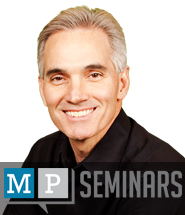 Today's post is from Morris Proctor, certified and authorized trainer for Logos Bible Software. Morris has trained thousands of Logos users at his two-day Camp Logos training seminars.
As I was growing up in Nashville, TN, my father was truck driver. He knew every back road in our area. As a result, when I learned to drive he was constantly asking me, "Do you want to know a shortcut to the store? How about a shortcut to the park?"
If you've ever attended one of our Logos training seminars called Camp Logos you know I'm all about shortcuts. At least I come by it naturally.
So do you want to know a shortcut to the Home Page? How about to the Library? What about to start a Search?
Well here are some keyboard shortcuts to save you some time:
Alt + H opens and closes the Home Page
Alt + L opens and closes the Library
Alt + S opens the Search panel
For an extended list, check out the Logos 4 Keyboard Shortcuts article.