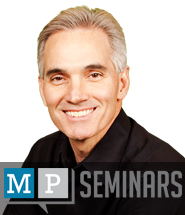 Today's post is from Morris Proctor, certified and authorized trainer for Logos Bible Software. Morris has trained thousands of Logos users at his two-day Camp Logos training seminars.
Perhaps you have a word or phrase you want to leap off the page as you read the Bible. With a Visual Filter, Logos 4 will automatically highlight that for you in any or all of your Bibles. Here's how it works:
Choose File | Visual Filter
Assign a name to this Unnamed Visual Filter
Select All Passages from the range drop down list
Select the desired Bible(s) from the drop down list
Type a word or phrase to highlight in the Find box

Simply type words like grace or forgive
Place a phrase in double quotes like "son of God"

Select a Formatting style form the drop down list
You can add other words or phrases in the additional Find box(es)
Close the Visual Filter
Now when you open the Bible, these designated words and phrases will be highlighted as you indicated. With this feature, you can call attention to the topics or themes of your choice.
There are scores of other ways to personalize your study with Logos Bible Software 4. At Camp Logos I'll walk you through many of those customizable features of the software.
Grand Opening Seminars
We're kicking off the New Year with two more Logos 4 Grand Opening Seminars in northern California, January 6–7 and 8–9. We have special prizes to give away (including a leather bound ESV Study Bible) and Dale Pritchett, Vice President of Logos, will be present for Q and A sessions. Please check out mpseminars.com for more information and the Camp Logos calendar for a complete schedule of seminars. I look forward to seeing you soon at Camp Logos.