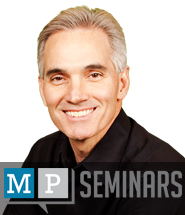 Today's post is from Morris Proctor, certified and authorized trainer for Logos Bible Software. Morris has trained thousands of Logos users at his two-day Camp Logos training seminars.
Congratulations on securing Logos Bible Software 4! This is beyond a shadow of a doubt the world's most powerful AND easy to use software. If you're not already, you will soon be studying the Bible in ways you never thought possible.
Many of the features are obvious and self explanatory. For example, to launch a Bible study from the Home Page just enter a biblical reference in the passage box and click Go. In mere moments your computer screen transforms into a desk or kitchen table with numerous reports and resources open ready for your investigation!
To insure that you have an enjoyable and profitable experience with Logos Bible Software 4, we've prepared various means for you to get help when you need it.
First, click the question mark (?) icon in the upper right-hand corner of the screen to access quick reference Help files. The search feature allows you to jump just to the article you need.
Also, in your software sleeve you'll see a disk labeled PC Videos containing instructional videos prepared by my company, mp|seminars. You can watch and listen as you learn to execute numerous Logos features.
In addition, these same videos as well as numerous other tutorials are located at Logos.com.
For more in-depth training materials and seminars you can visit mpseminars.com for additional information.
Enjoy your Bible study with Logos!