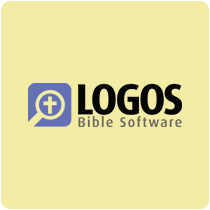 We have an impressive number of users who regularly blog and tweet about us, and many show their enthusiasm by featuring one of our banners in their sidebar. Almost daily we meet new users by reading what people are saying about us and noticing who's linking to us.
On occasion we get emails from people asking if they can link to our site or use one of our images in their site's sidebar. We gladly grant them permission on both counts, but we wanted to state publicly that you don't even need to ask. If you want to link to us, feel free. If you find a Logos image that you'd like to use in a post or put in your sidebar, help yourself.
To make it easy for you to find just the right one, we've created two pages where you can find dozens of images and ads that you can display on your site to show your enthusiasm for Logos to your readers.
If you've been wanting to show Logos a little love on your website or blog, head on over and grab an ad or image and link it up to the demo or to the appropriate product page.