The Anchor Yale Bible was our biggest Pre-Pub ever in terms of its size, the number of hours it took to get it from print to digital, and the team assembled to tackle it.
Pictured below are the folks in our Electronic Text Development department who did the lion's share of the work.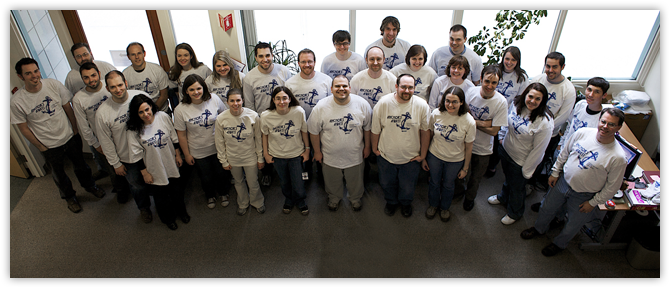 Several others are not pictured here because they forgot to wear their t-shirts! Many more were involved in other ways like working with the publisher and doing things like marketing, sales, testing, shipping, and support.
Since this was a special Pre-Pub, we did something out of the ordinary. One of our artists designed a t-shirt that those who worked closely on the project received. Here's a close-up of someone wearing his new t-shirt proudly.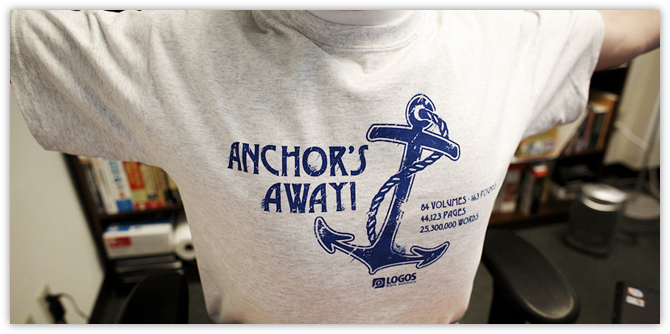 I know some of you are thinking how much you'd like to add this to your wardrobe. Well, if you wear a medium, you just might be able to. We have three medium t-shirts left. If you bought the Anchor Yale Bible and want one of these cool shirts, leave a comment below. We'll randomly pick out three winners and send out the shirts in the next day or two.