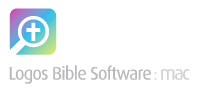 On Monday Apple launched Safari 4, the latest version of their web browser. There are a couple of incompatibilities with Logos Bible Software for Mac 1.1 (specifically with the Exegetical Guide), so we've released version 1.1.1 to address these issues.
Version 1.1.1 is identical to version 1.1 with the exception of which version of Safari is required. If you don't plan to move to Safari 4 yet, then you should stick with 1.1 for now.
If you're an existing Logos for Mac user, you can download this new version for free by going to Logos.com, signing in, navigating to My Account > Order History, and then clicking on your Mac engine or base package order. At the bottom of the order page, you'll see a "Files to Download" section.

Click the "Download" link next to the appropriate file to save it to your Mac, make sure Logos for Mac is closed, and then double-click the file to install the update. Follow the instructions, and you should be up and running with the latest version in less than a minute.
If you don't have a Logos.com account, don't see the link below your Mac order, or have any other troubles updating, please contact our Mac Customer Service team at 800-875-6467 or macsupport@logos.com.
Update: If you're running Mac OS X 10.4, you will not be able to install version 1.1.1 yet. We're working on a fix. In the meantime, you'll need to stick with Safari 3 and Logos for Mac 1.1. We'll let you know as soon as this issue has been resolved.
Update 2: Version 1.1.1 now works properly on Mac OS X 10.4 as well.