Since 2002 we've had an active group of users on our newsgroups. After much deliberation we've decided that it's time to make the switch to web forums. We've been testing them with a small group for a couple of weeks, and now we're ready to invite you to come join the discussions at the new Logos Bible Software Forums.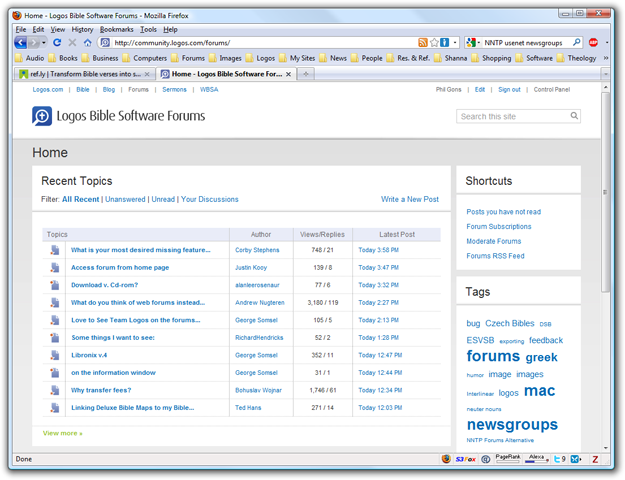 To use the Logos forums, you'll need to be logged in to your Logos.com account. If you don't have one, you can sign up for one now. Already have one? Sign in and head on over to http://community.logos.com/, or just click the new Forums link in the navigation at the top left of any Logos.com site.
If you happen to get an "Access Denied" message, your Logos.com cookies need to be updated. Most of the time logging out of your Logos.com account (top right hand corner of Logos.com) and then back in again will take care of the problem. If that doesn't work, delete any *.logos.com cookies, restart your browser, sign in at Logos.com, and then return to the forums.
If you're fairly new to Logos and are looking for some help learning the ropes, the forums will be the perfect place to get help from our top-notch group of power users who love to help others learn how to use Logos Bible Software better.
We look forward to seeing you at the Logos forums!