One of the last remaining products to be updated from the old Logos Library System (LLS) format to the Libronix Digital Library System (LDLS) format is the R. C. Sproul Digital Library. This is especially good news to all of our Mac users, since Logos for Mac reads only the newer Libronix files.
The collection includes the following 20 updated titles:
(Right-click on any of the above titles to save the file to your computer.)
If you already own the R. C. Sproul Digital Library, you can download all of these new books for free. If you are using Logos on a Windows machine, just run the resource auto-update script. If you are using Logos for Mac, download the files to your resources folder (i.e., Macintosh HD/Library/Application Support/Libronix DLS/Resources on the startup volume) and restart Logos for Mac.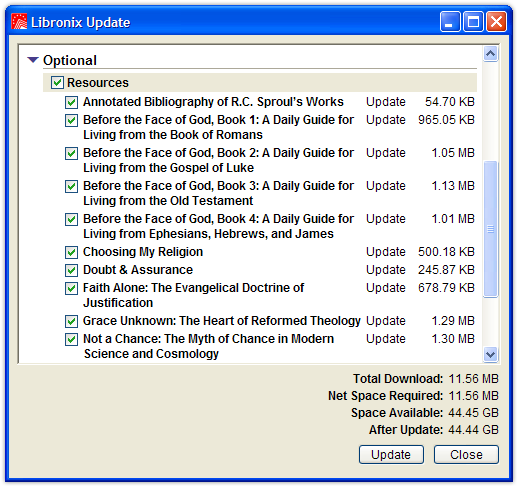 Once you've downloaded the new files, you can safely delete the old files. In Windows you can do this by running the Delete Duplicate Resources tool (for more advanced users), or you can just manually locate and delete the files from your resources folder (i.e., C:\Program Files\Libronix DLS\Resources). The file names are the same as the new ones, but the extensions are .LSF and .LIX rather than .lbxlls.
There are several other R. C. Sproul titles that are not included in the R. C. Sproul Digital Library:
Each of these is available for individual purchase and will work on both the Windows and Mac versions of Logos.