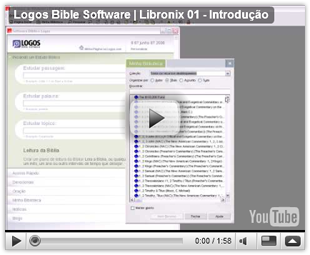 One of our users from Brazil, Israel Cavalli, has done a great service to Portuguese-speaking Logos users by creating 17 training videos for Logos Bible Software. Israel teaches a free mini course on Logos at his university, and he created these videos in an effort to help even more people learn how to use Logos even better.
All 17 videos are hosted by YouTube and available online at his site Theocnologia.
If you have Portuguese-speaking friends who use Logos or are interested in becoming Logos users, please let them know about Israel's videos.
See also our Spanish training videos on our Spanish site.