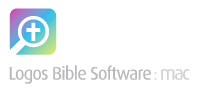 On Thursday of last week, we released an update to Logos Bible Software for Mac. Version 1.1 fixes a number of bugs that didn't get squashed before we shipped the long-awaited first version in mid-December.
If you are an existing Logos for Mac user, you can download this new version for free by going to Logos.com, signing in, navigating to My Account > Order History, and then clicking on your Mac engine or base package order. At the bottom of your order, you will now see a new "Files to Download" section.

Click the "Download" link to save the file to your Mac, make sure Logos for Mac is closed, and then double-click the file to install the update. Follow the instructions, and you should be up and running with the latest and greatest in less than a minute.
If you don't have a Logos.com account, don't see the link below your Mac order, or have any other troubles updating, please contact our Mac Customer Service team at 800-875-6467 or macsupport@logos.com.
We're also happy to announce that you can now purchase the Logos for Mac engine as a download instead of having to order a DVD. This is especially good news for our international customers. If you have been holding out for the downloadable version to become available or perhaps were just waiting for the bugs to get worked out of the initial release, it's time to make the move to Logos for Mac.