There's a new feature at Bible.Logos.com that you may want to check out. In the right-hand sidebar, we've added integration with Sermons.Logos.com, so you can reference additional material that deals with the passage you're reading.
As you navigate through the Bible, we dynamically pull relevant content—both sermons and illustrations—from our Sermons site and display the top three hits with a link to all of the other contributions that deal with the passage of Scripture you're in.
The coolest part is that no matter where you are in the Bible, the list is automatically updated so there are always related sermons and illustrations just a click away.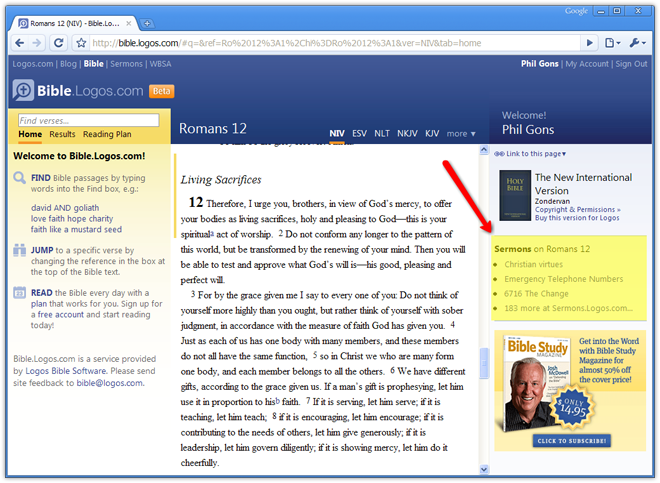 This is just a little taste of our vision to have a family of sites tightly integrated together. There's much more to come.
By the way, you can help us continue to build the content at Sermons.Logos.com by uploading your own sermons for free. If you use Logos for Windows, our Sermon File Addin makes the process even easier.
Use coupon code SERMONS to take 75% off the Sermon File Addin. This offer is good through the end of the month.